(Or "EDB does alternative facts")
"A lot of our manufacturing here is to address the needs and opportunities in Asia."

"Singapore Says Asian Growth Helps Offset U.S. Trade Threat" 
Erm. A lot of the opportunities and needs in Asia come about as a result from the ultimately exporting to the US of A.
Here's a chart from the Bloomberg article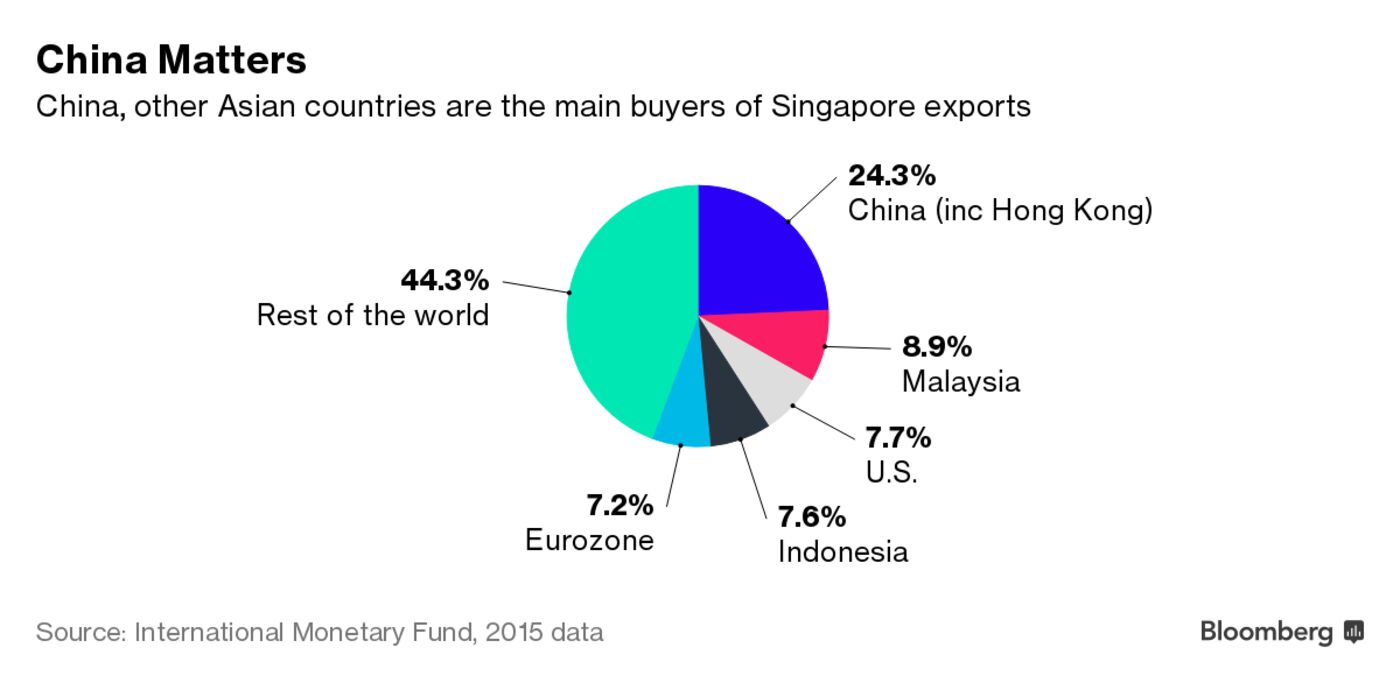 Juz google "Export data" and
— China's main export partners are the United States (18% of total exports), Hong Kong (15%), the European Union (16%, of which Germany, the UK and the Netherlands account for 3% each), ASEAN countries (12%, of which Vietnam accounts for 3%), Japan (6%) and South Korea (4%)
— Malaysia's main export partners are: Singapore (14%), China (13%), European Union (10%), Japan (9.5%), the United States (9.4%) and Thailand (6%).
Need I say more?
But there's more: the chart below (courtesy of Chris K) shows that we are among those countries that will suffer the most from the imposition of a US border tax. But we'll be happy that M'sia will be more badly affected. As will Thailand and Vietnam.
Again the effects on big exporters to the US like China and M'sia will also affect their trade with us.
So what cock is the chairman of the EDB talking? And what weed is he smoking?
Finally remember when reading the u/m from EDB remember what I said recently about FDI numbers: FDI does not always result in new physical investments, with new jobs to match it. Often FDI is the transfer intangible assets for the purpose of lowering corporate tax.
Investment commitment levels in Singapore are expected to be similar to those seen in 2016 amid uncertainties in the global economic environment, the Economic Development Board (EDB) said on Thursday (Feb 2).

At its 2016 Year-in-Review press conference, EDB said it will seek to consolidate Singapore's position as a high value manufacturing base by capturing opportunities in advanced manufacturing. It will do this by anchoring lead adopters of advanced manufacturing in Singapore, while building up an ecosystem of suppliers and enablers to develop technologies and solutions, the agency added.
And
http://www.channelnewsasia.com/news/business/singapore/2017-investments-likely-to-remain-similar-to-last-year-s-edb/3486220.html
Btw, maybe FDI levels are projected to remain static because MNCs are expected to cut back their use of tax havens following public outrage in the West after revelations of the tricks (not all legal) they use to mininise tax?
Luxembourg is already expecting this and if it happens there, it'll happen here. Remember Oz miners are on the rack after it was revealed that they use S'pore to minise taxes on their exports of minerals from Oz?