that keeps on printing money: commercial banking and UK operations.
Even JP Morgan is trying to do more trade financing globally, a sector of commercial banking that is dominated in East Asia by HSBC, StanChart and Citi.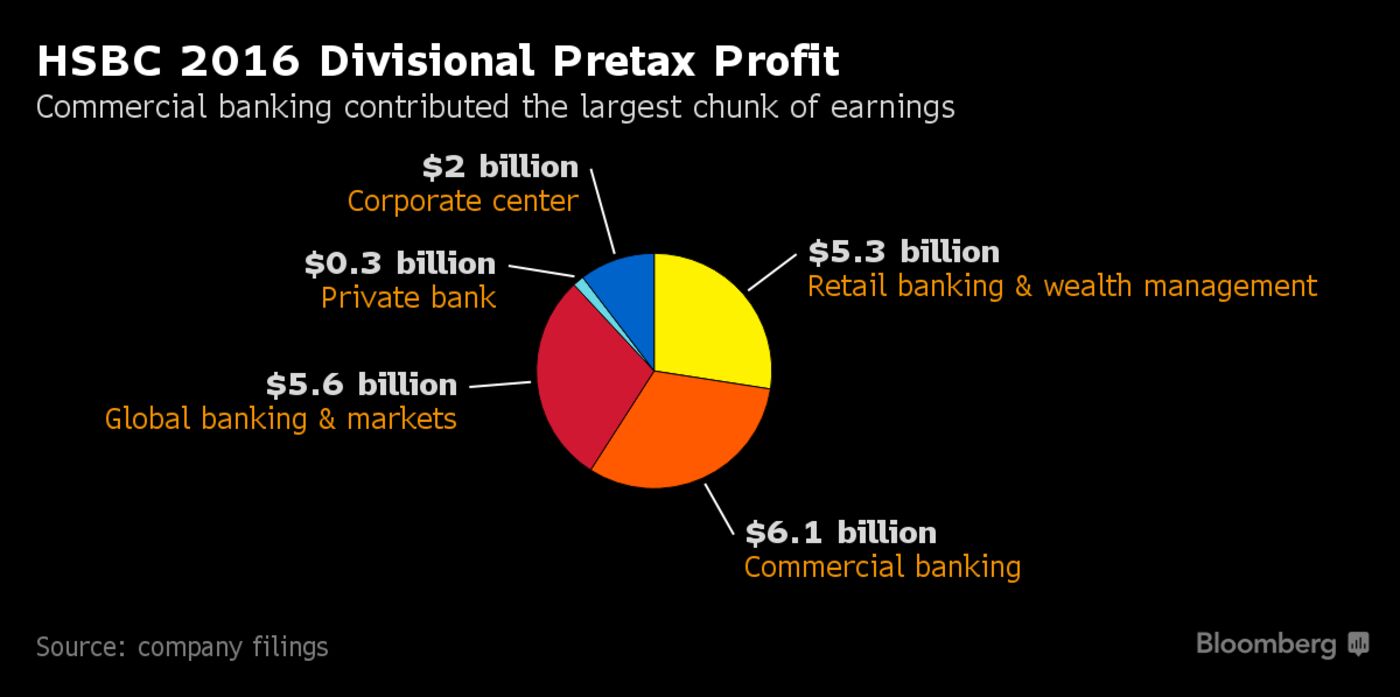 The commercial bank reported a 12 percent increase in adjusted pretax profit to $6.1 billion last year, which was the most among HSBC's four divisions and accounted for about a third of group's total earnings, according to company filings. The U.K. contributed $1.8 billion of its pretax profit compared with $2.9 billion in the Asia region.